Mar 29, 2022
A Little Sweetness for Stressed Skin Skin problems often show up at the most inconvenient times. That isn't due to coincidence or even Murphy's Law. There is a relationship between bad levels of stress and skin inflammation. Both physical and psyc...
Mar 15, 2022
It's Time to Spring into Action with a Whole Body Cleanse! It's that time of year – the ground is thawing, hours of sunlight are increasing, green buds are appearing, birds are returning. Time to leave winter behind and spring into action with a r...
Mar 8, 2022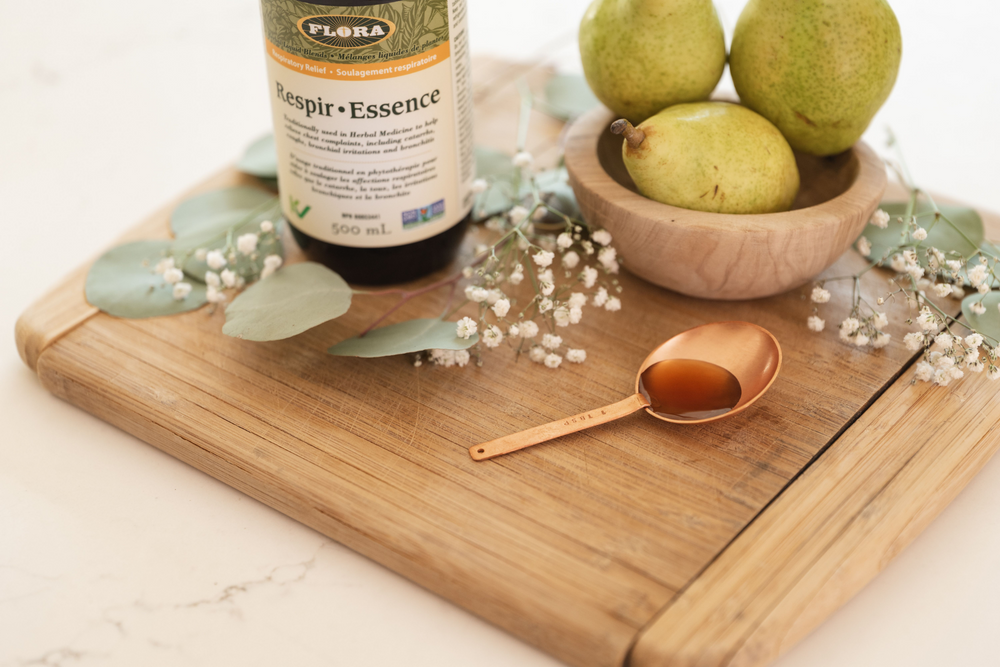 Seasonal Allergies Call me a whiner if you must, but seasonal allergies are the worst! Here is why, and how to cope. Allergies are immune malfunctions Allergies are abnormal immune system reactions to typically harmless things. These allergic imm...
Mar 1, 2022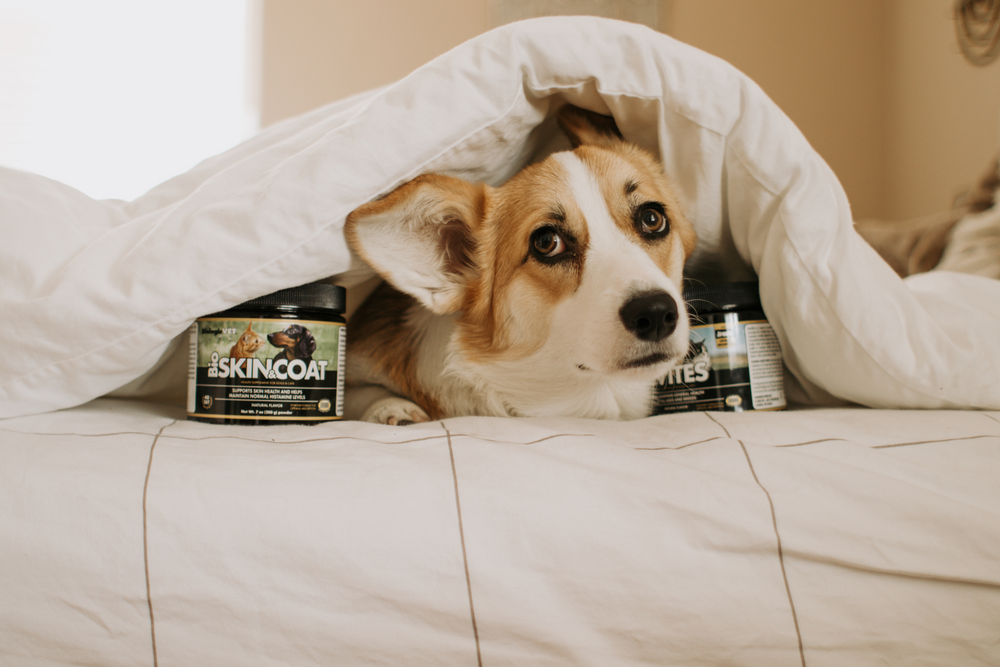 You will see the difference; your pet will feel the difference. I often get asked what to feed my dog if I want to feed a homemade diet. Do I need to add supplements and what do I use? How do I include these into their diet? My dog has, dry skin, ...
Feb 24, 2022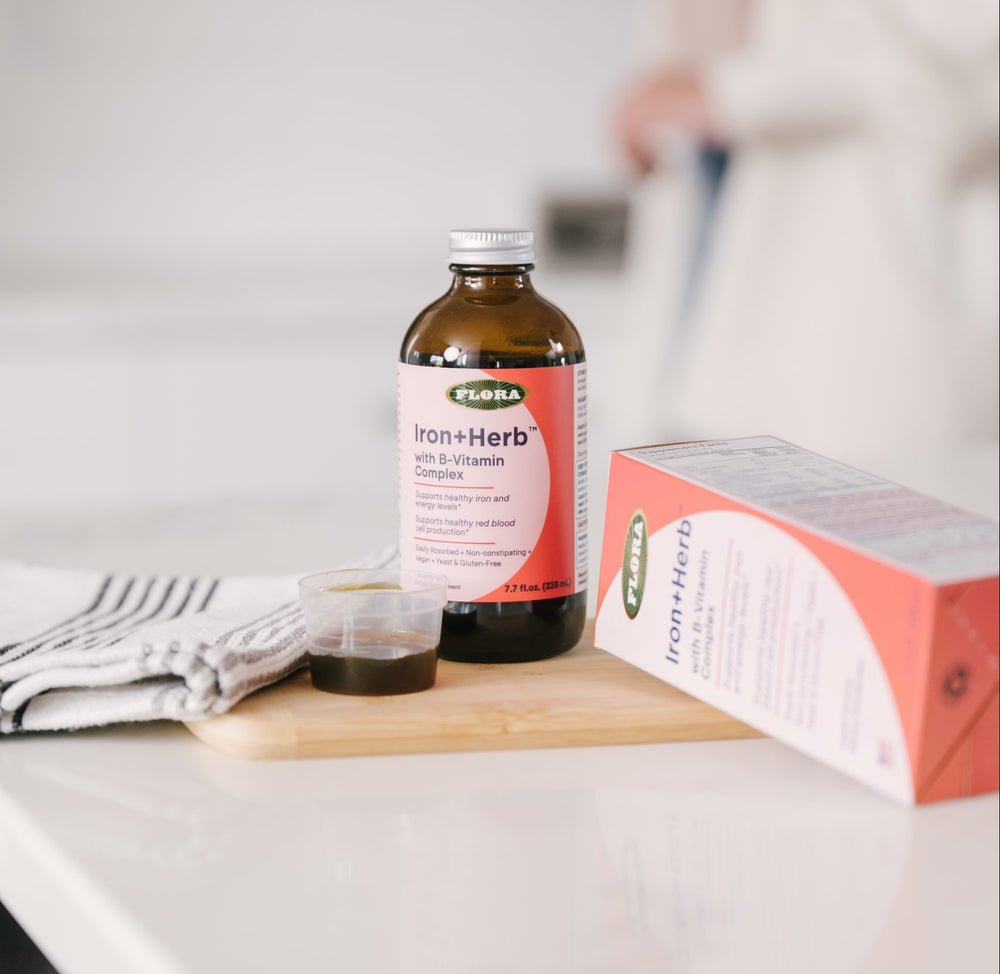 You might be thinking that you've been feeling a little tired lately. Or that you're missing some get-up-and-go. These are common symptoms of low iron. Tiredness and exhaustion have become so common in our culture that we frequently ignore thes...
Feb 22, 2022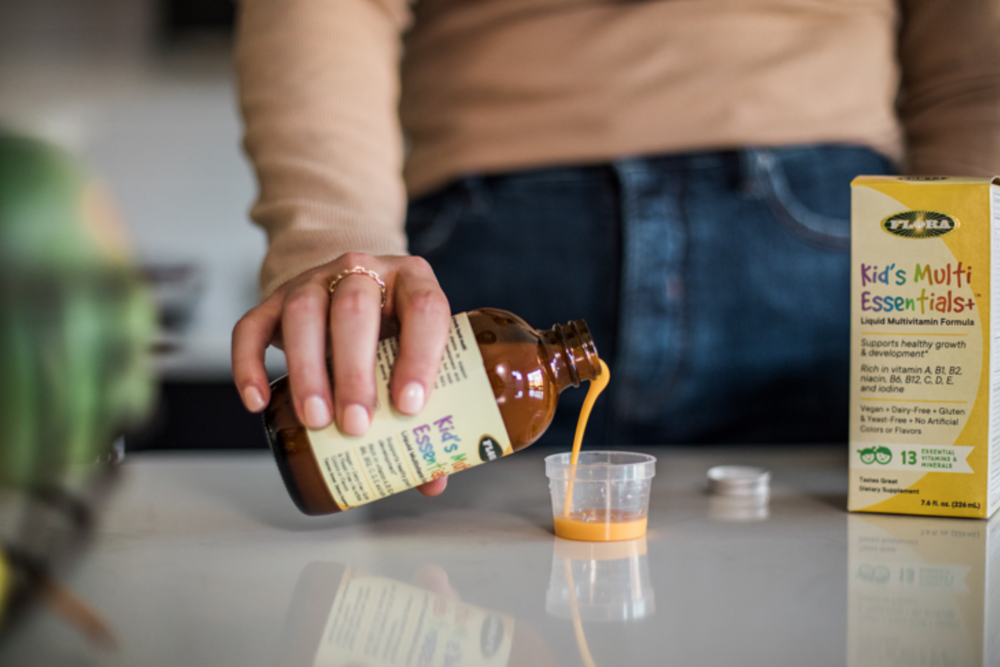 Mind the Gap: Why Taking a Multivitamin Is a Smart Idea If you eat a relatively healthy diet, you may wonder if you really need a multivitamin. After all, all those fruits, vegetables, whole grains, fish, and lean meats on your plate are there bec...
Feb 16, 2022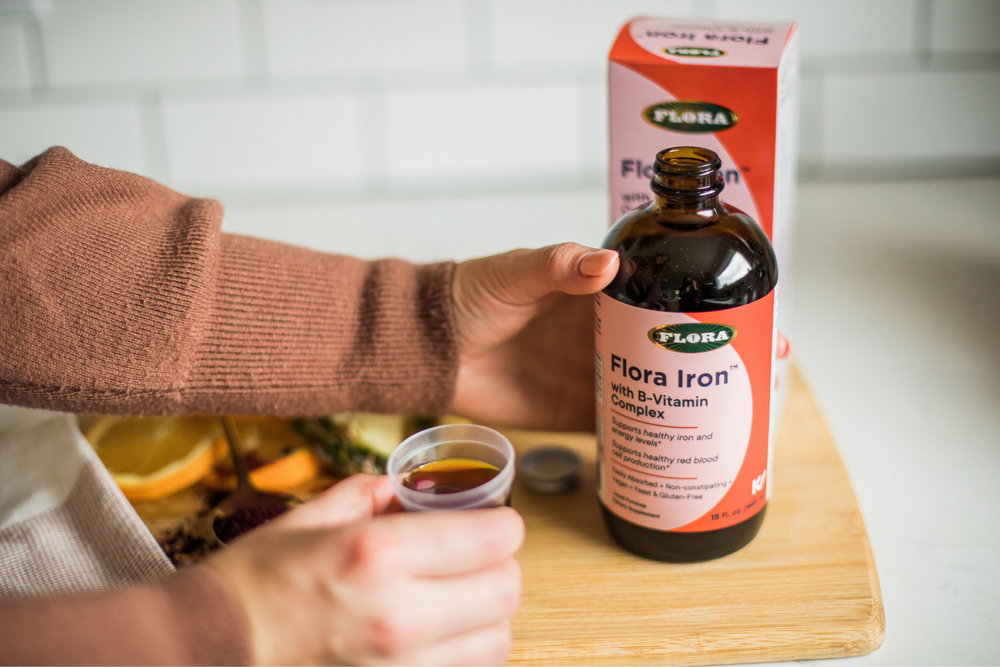 Having sufficient iron is very important during pregnancy. You need one gram of iron to grow a baby. That's the iron equivalent of 177 steaks! <1> When it comes to pre-pregnancy planning, our primary focus is usually making sure we're getti...
Feb 16, 2022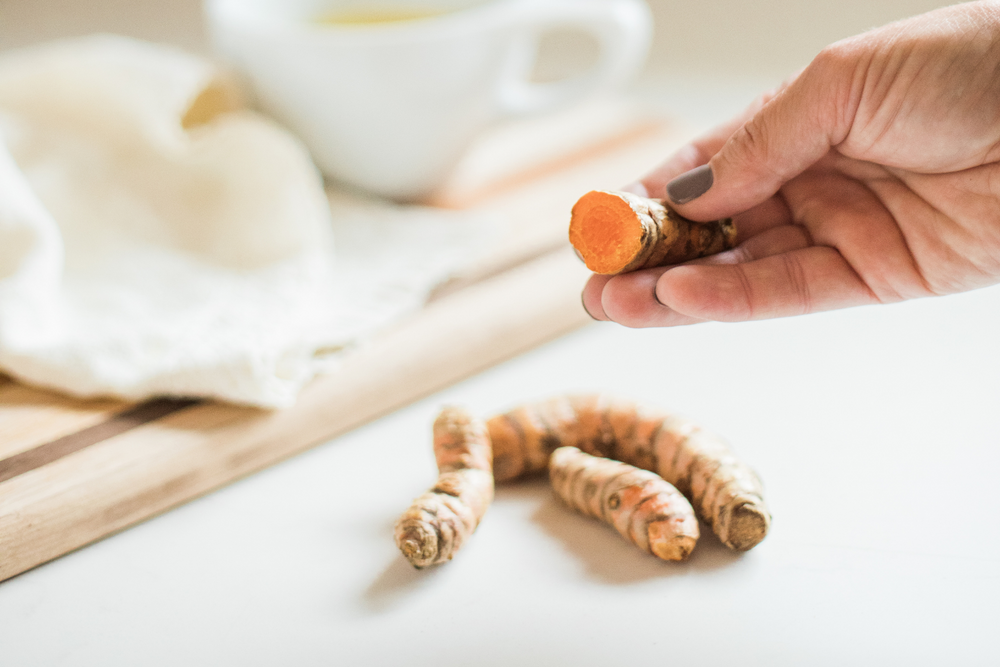 Immune·Essence™ (USA) aka Flor·Essence® with Turkey Tail and Turmeric (Canada) is Flora's latest liquid herbal formula. This update to the Flor·Essence formula uses all the same, time-tested, original eight herbs for cleansing and adds in medicina...
Feb 16, 2022
Probiotics, those microscopic, beneficial bacteria, continue to be one of the biggest trends in dietary supplements. Sometimes it seems they're showing up everywhere: yogurt, drinks, bars, gums, sachets, capsules! Some of the best probiotic formul...
Feb 16, 2022
Quite regularly, our customers ask us about the reasons we use whey protein in our products, specifically BioVITES. Let's look at the important health benefits whey protein has for your dogs and cats. What Is Whey Protein? Originally, whey was...
Feb 15, 2022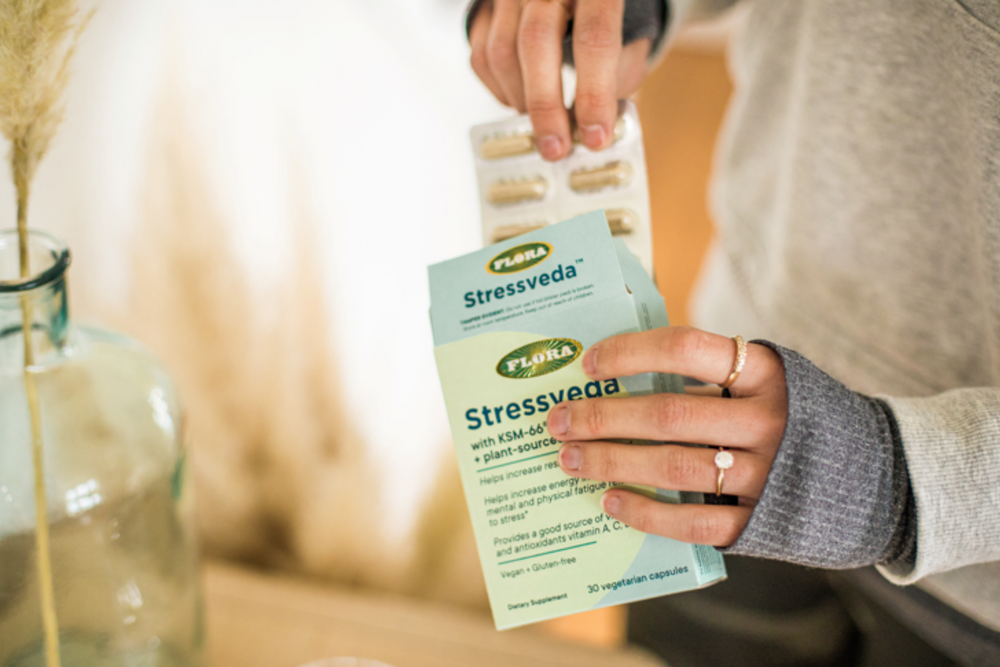 Stressveda™ and Sleep·Essence: Natural Solutions for Stress and Sleep Quality Do you often lay awake at night, tossing and turning, unable to fall asleep? Do you have a million-and-one thoughts running through your mind so you struggle to turn off...
Feb 10, 2022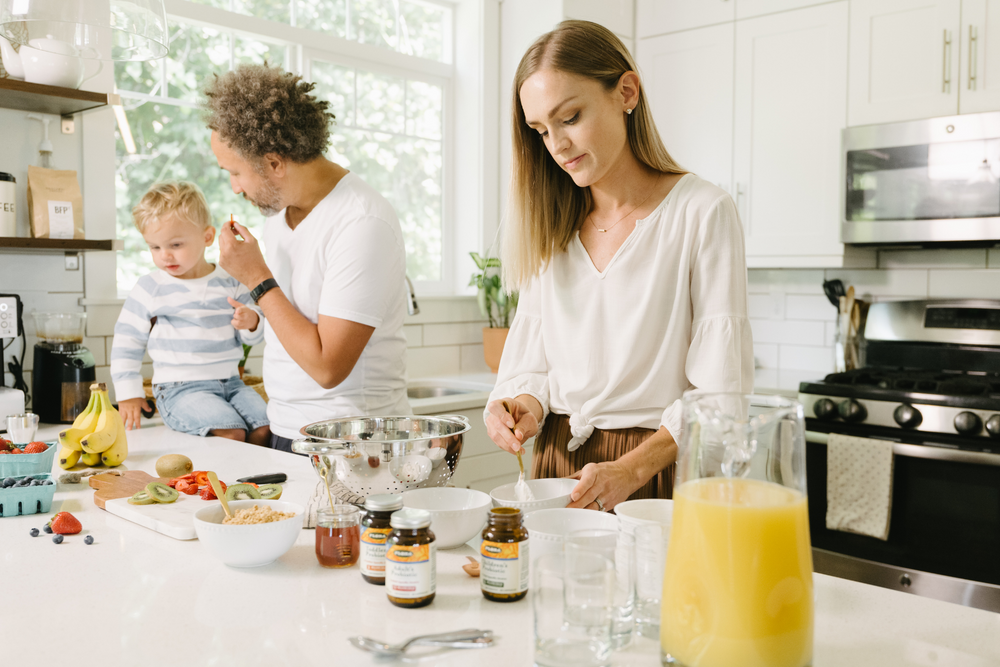 People, Plants and Probiotics; Must-Have Foods to Support Gut and Immune Health What does feeling good in 2022 mean to you? Improving gut health or immune health? Perhaps becoming stronger or leaner? Whatever the case may be, the foods you eat wi...